RefillBox for Neuland TwinOne
RefillBox for Neuland TwinOne
PRODUCT INFORMATION
There is a handy RefillBox for our TwinOne markers as well, which serves to safely park the markers on the table while calmly refilling them. Up to 5 Neuland TwinOne® can be refilled at the same time. The RefillBox is delivered lying flat and is set up in seconds.
You can find refill instructions on Markerpedia.
Technical details
Material: Cardboard natural brown
Dimensions: W 14.2 x D 4.6 x H 4.7 cm (W 5.6 x D 1.8 x H 1.9 in)
Related Products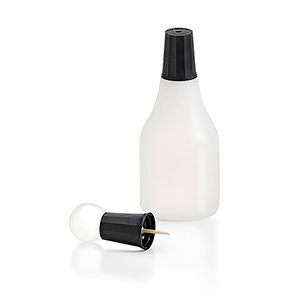 AVAILABILITY: In stock (19 items)
Dosing unit (bulb and needle) inclusive.