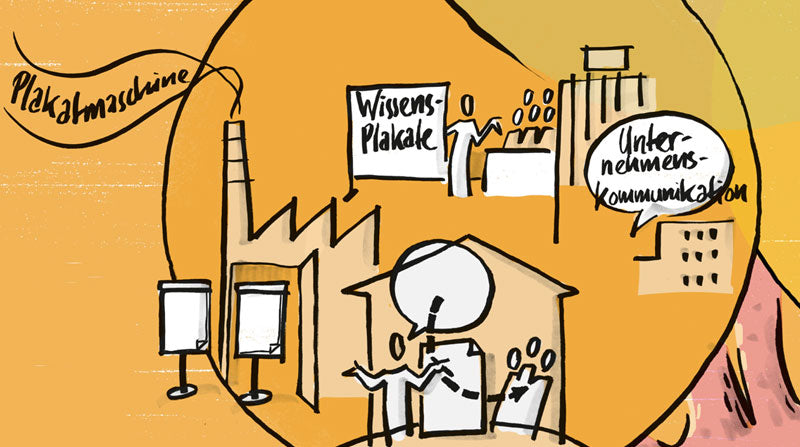 Posted by JAYA MACHET
Our modern business world is often dominated by complicated structures. If we want to change or optimise these, we first have to understand them – and this is not always an easy task! Using posters to visualise complex topics or processes is an ideal way to bring clarity to the seemingly incomprehensible. Here are some tips for what to pay attention to when preparing a visual presentation. My great-grandfather was a carpenter. Using just a few tools, he built tables, cupboards, and cabinets – one of which still graces my kitchen today. What was special about his work was its...
Posted by JAYA MACHET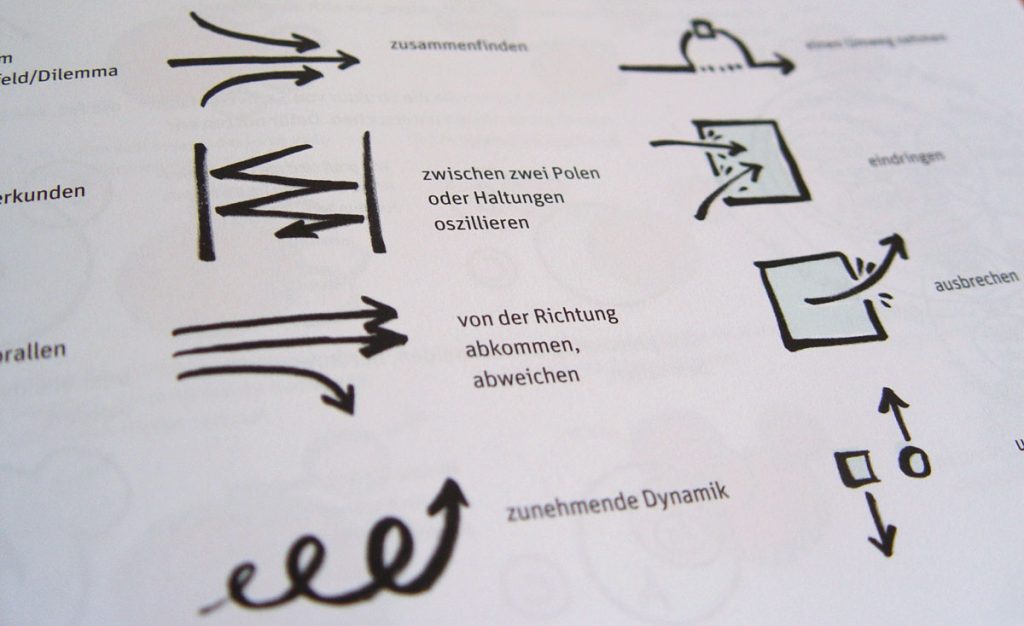 Posted by JAYA MACHET
Sketchnoting or visual note-taking works a lot like writing. To begin, you will need paper and a pen – and then some of the basic visual vocabulary that we've developed here at bikablo. Of course, a little finger practice will come in handy, too – but this usually happens all on its own. Then, you'll be taking your first steps toward becoming a visualizer. A few images from "UZMO – Thinking With Your Pen" will help you to get started. Have you ever drawn an arrow? Of course you have! I personally have always been fascinated by this graphic, which was used...
Posted by JAYA MACHET