Bikablo Visual Facilitation
Posted by JAYA MACHET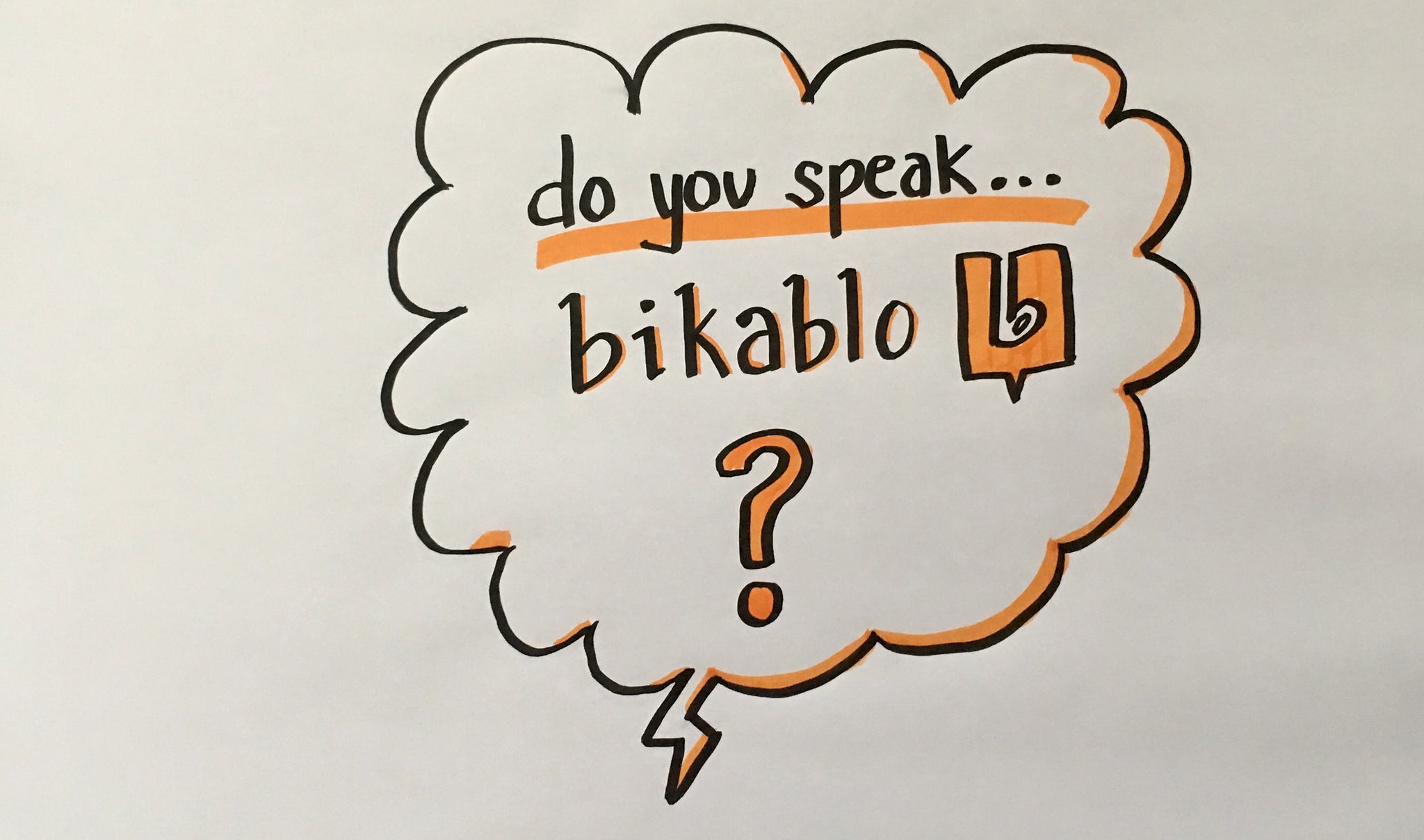 Research shows that visual cues help us to better retrieve and remember information. This makes sense as our brain mainly stores images and not words. Think of a horse and it's unlikely that the word horse comes to mind, you probably see an image of one. 
Ok, you may be thinking, that's all very well, but you haven't drawn since you were a child and even then you may not have got great feedback on your artistic talent. 
Well that's where Bikablo® comes to the rescue, as it requires no drawing skills!
Martin Hausmann has developed, over the last 15 years, the Bikablo® visual vocabulary of pictograms which are made up of basic shapes like squares, rounds, half circles etc. Making them easy to draw.
Learning to visualise can be the same as learning a foreign language as these simplified pictograms can be learned like words that are used to create visual sentences. Martin has with precise German engineering, designed the Bikablo® technique which consists of clear rules, drawing techniques and a library of tried and tested visual terminology.
These various steps ensure that the end result looks visually appealing and communicates your message effectively.
Interested? Let me know.
https://alllinedup.biz/collections/upcoming-workshops
Written by
Jaya Machet
Jaya Machet is an Executive coach, Visual & Business Story Powered Communication Facilitator. She helps humanise the workplace through meaningful communication. Collection 2019 Sale 70% Off Title for image