Drawing is fun and sounds simple, because it is.
Posted by JAYA MACHET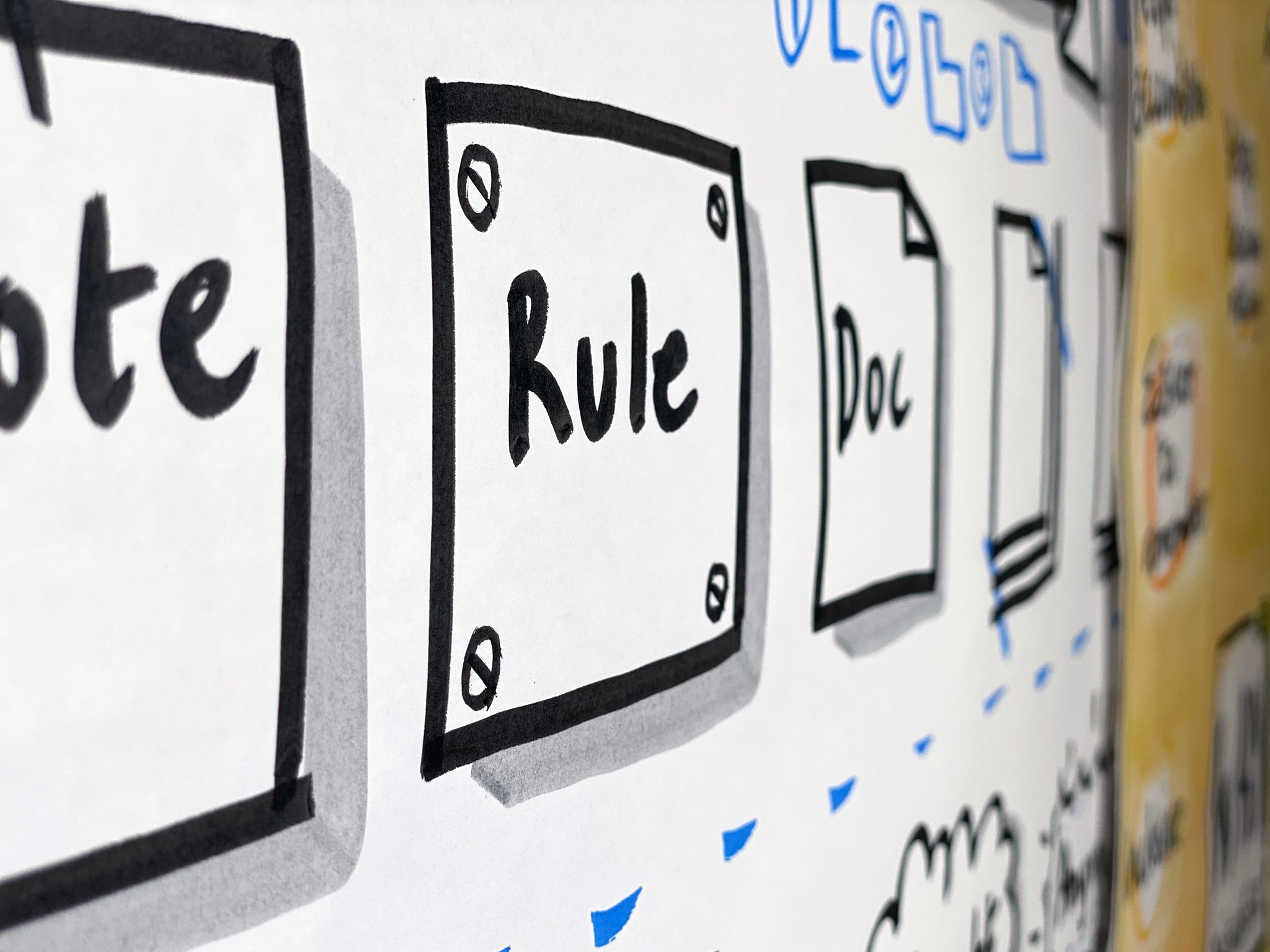 Imagine a working environment where everyone is able to quickly and effectively communicate their ideas across lingual and cultural barriers.
Groups can resort to visual metaphors at a strategy conference in order to express things that they would not have been able to verbalise. E.g. company HQ depicted as an ivory tower with people starved of information, departments portrayed as isolated silos, teams paddling aimlessly in a sea full of reefs and sharks.
The ability to communicate an idea visually can increase alignment, reduce potential conflict and misunderstanding, allowing teams to work effectively and productively. Therefore, visualization can help a participative process by allowing a collective understanding to take shape.
Visual communication skills make for better meetings, better teams and aid strategic communication. If you are conducting your presentation with a marker instead of a projector, you have a clear advantage: you can address people's questions and comments spontaneously on your poster and you can do so by hand without technical complications thus creating a picture that everyone will have actively contributed to.
You can make business culture and strategy visible by creating a common understanding of change processes by using images. Wherever visualization can convey the message using bright and colourful images it brings joy. You can have more success in engaging others by using visuals, especially when faced with dry subjects, intricate problems and controversial change processes. Visualisations can be a work in progress, intending to document the different phases, stages and levels of a change process.
Written by
Jaya Machet
Jaya Machet is an Executive coach, Visual & Business Story Powered Communication Facilitator. She helps humanise the workplace through meaningful communication. Collection 2019 Sale 70% Off Title for image